Landscape Design, Build, and Installation Blog by Dillon Mershon
Learn about landscape design by reading Dillon Mershon's blog. Dillon is a talented landscape designer & owner of Black Brook Landscaping.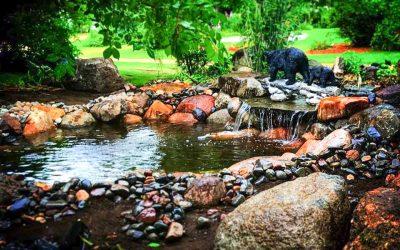 Let's talk about pond cleaning and how to keep your pond water clean and clear! We'll cover cleaning a pond with or without fish. Things To Do To Keep My Pond Clean Clean your pond's water filters on a regular basis: Cleaning your koi pond filters weekly will help...
read more
Email Us
Dillon@BlackBrookLandscaping.com