Snow Removal Service
24/7 snow removal services and de-icing services.
Don't let the snow slow you down!
We offer a variety of snow removal services to keep your parking lots, walkways, and entrances safe and snow-free throughout the winter months!
Commercial Snow Plowing
Our fleet of snow removal vehicles includes snow trucks equipped with snowplows and salt spreaders to clear the pavement of snow and melt any remaining ice residue.
We also have skid steers equipped with snow pushers to better manage where the snow is pushed on your lot and to clear parking lot aisleways.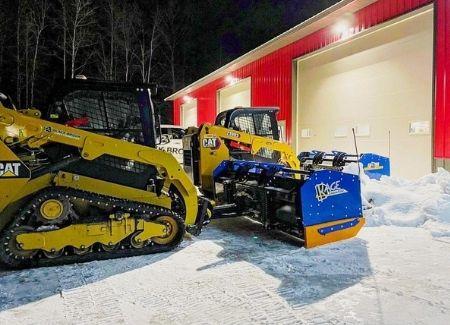 Professional Snow Management
Western Wisconsin can experience heavy snowfall during snow events and we have all of the snow removal equipment needed to effectively and efficiently remove snow from parking lots, entrances, and walkways.
Our snow removal crews are ready to snap into action at any time throughout the night.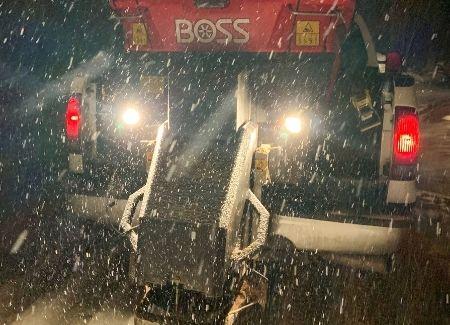 De-Icing Services
Often pavement remains slick after the snow is cleared from the surface.
Our de-icing service includes spreading salt, or another ice-melt product, to melt any remaining slick spots and reduce the amount of additional snowfall that accumulates on the surface after our service.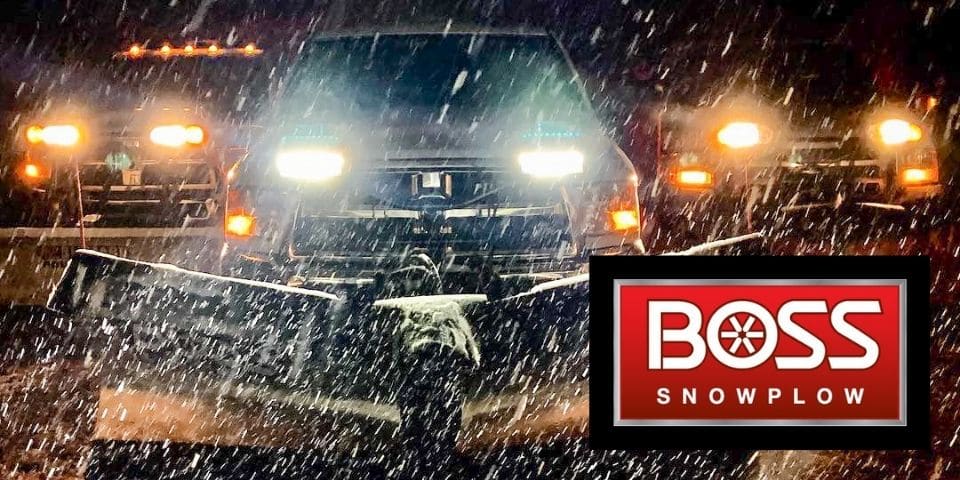 We Are A Boss Snow Plow Contractor
As a professional snow removal service in Western Wisconsin, we need to be able to rely on our snow removal equipment to perform during a snow event. That's why we run Boss Snowplow snow plows and salt spreaders.
No matter what time of day it begins to snow, you can count on Black Brook Lawn & Landscaping's experienced crews and commercial-grade equipment to show up in a timely fashion and clear the snow from your property.
Learn more about the lawn & landscape services we offer. We provide landscaping services throughout the spring, summer, and fall, and when the weather permits over the winter months.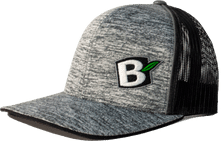 Request Your Bid For Snow Removal